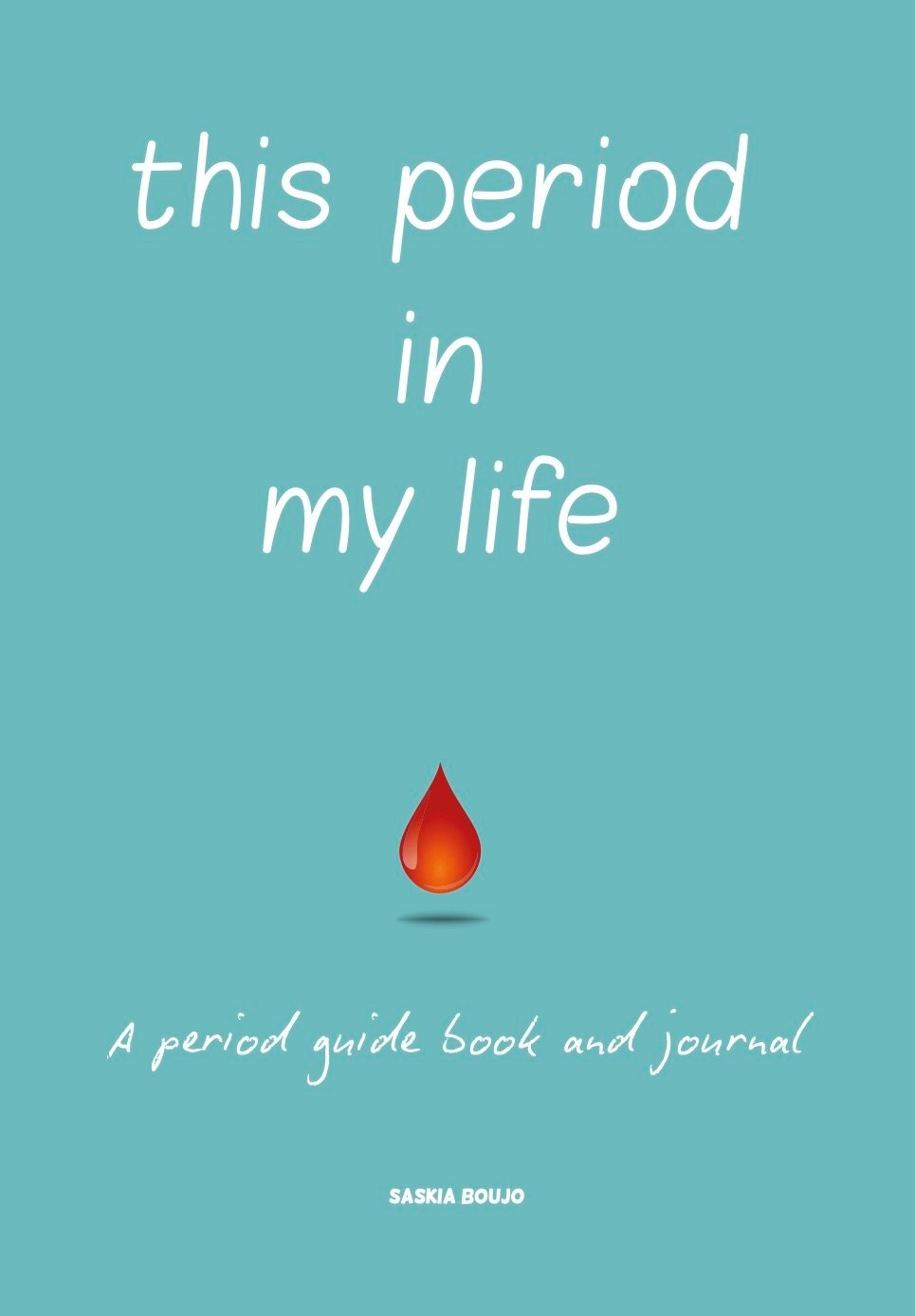 OR – Buy French Version Here
What is "This Period In My Life" all about?
It's a guide book and journal that has been designed to inform and prepare young people for their menstrual cycle.
Over a lifetime we will have between 400 and 500 periods on average. That deserves some attention!
Using ungendered language, This Period in My Life encourages young people to value and understand their periods, as well as connect with their menstrual bleed.
This book provides:
Facts on periods and straight forward science about the menstrual cycle.

Practical and achievable advice on menstrual products, with an emphasis on sustainability and safe disposal.

Hints and tips for self care during the more challenging phases of the cycle.

Easy steps to tackle period poverty and to normalise period conversations at school

2 years worth of monthly charts for tracking cycles

Templates, quizzes and colouring pages as well as plenty of space to doodle away…
Because we all deserve the tools to equip us for one of the biggest chapters of our life.
A thoughtful gift for anyone approaching puberty.
Reviews of the book
"So far as I know..there is no such book with such simple facts and images…it's a wonderful contribution for young people, for fathers (like me)..plain speaking…direct..no nonsense."
Jon Snow
"Knowledge is power and this book is stuffed full of the good stuff."
Emma Barnett
"An essential guide for any young person approaching puberty."
Rosie Boycott
"A powerful book designed to spread period confidence and combat period stigma, which holds us all back! Such a helpful read to any one of any age and gender."
Laura Coryton